Residential And Commercial IP Phone Systems in New York
Having a fast and reliable connection on hand today is as relevant as never before. Personal calls, business negotiations, video and voice communication – all of this has become a vital necessity for a man of today. Technologies of our time have solved this problem as well.
What is Voice over Internet Protocol?
Voice over Internet Protocol (VoIP) is a communication technology that transmits information (voice or video messages) in IP-based networks. The Internet is generally used, but other IP networks (dedicated digital channels) can be used for this as well.
This technology emerged only a couple of decades ago, and its task was to transmit "compressed" data sets via the Internet. Initially, they were transmitted through the World Wide Web only, but later special gateways were created to secure the interaction between telephone networks and the Internet. To this end, frequent interferences in communications were eliminated, and new capabilities were discovered.
Thanks to VoIP, we can make any calls anywhere in the world to any devices today (cell phones, desktops, SIP devices, tablets, etc.). You will have to deal with all the nuances by yourself, or you can just contact us and let us take care of the rest!
Example: integration of the IP phone system with your home means that you can have your own Extension at home (the connection to business is done over IP):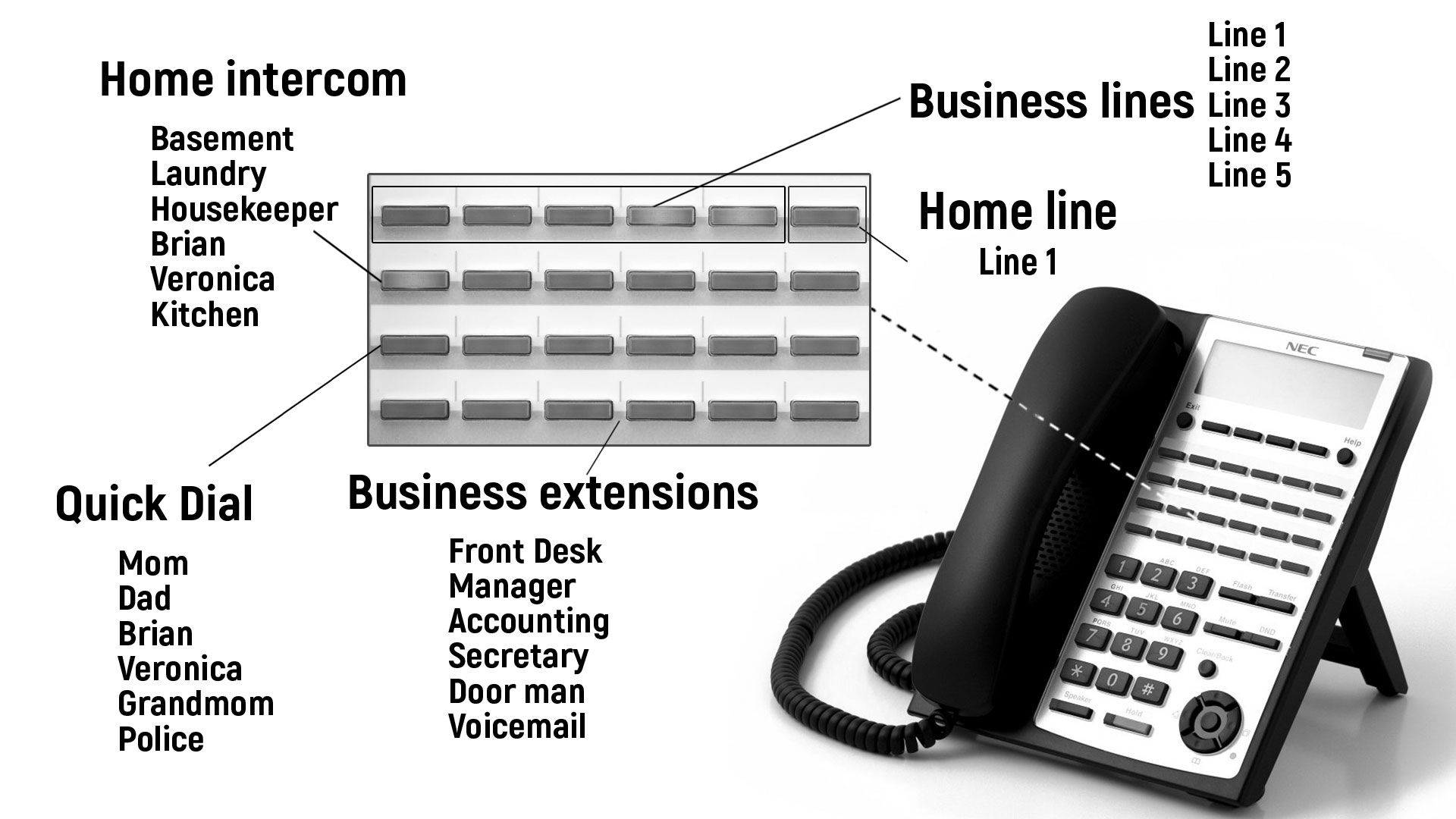 Advantages of using VoIP at home
saving money on international calls;
full privacy;
multiplying the number of lines at no cost;
high communication quality, not vulnerable to a large distance;
ability to integrate VoIP into other communication systems;
ability to handle multiple calls at once;
voice menu and intellectual redirection;
ability to arrange video conferencing;
recording current conversations;
speed dial;
workplace at home; and
much more.