Outdoor SunBrite TV Installation
Mounting a regular TV outdoors may quickly result in disastrous consequences. First of all, a regular TV lacks the required technical characteristics and a durable case that protects electronics from adverse weather conditions. Secondly, the use of electronics for other than its intended purpose can result in a short circuit of electrical wiring, fire, and other troubles.
If you want to mount your TV in the outdoor recreation area (swimming pool, barbecue area, closed patio, etc.), our company can offer you a few excellent options that will meet all your desires and requirements.
The first thing is that weatherproof SunBrite TVs have 30-40% (and more) higher brightness than a regular TV. Thanks to this, the image quality (4K) is not "lost" and can be seen even in sunny weather. Weatherproof SunBrite TVs are designed for use in extreme temperatures and are protected from factors such as salty air, humidity, dust, snow, rain, and even from annoying mosquitoes. The TVs can be washed from a regular watering hose, but it is not recommended to use high-pressure car washers.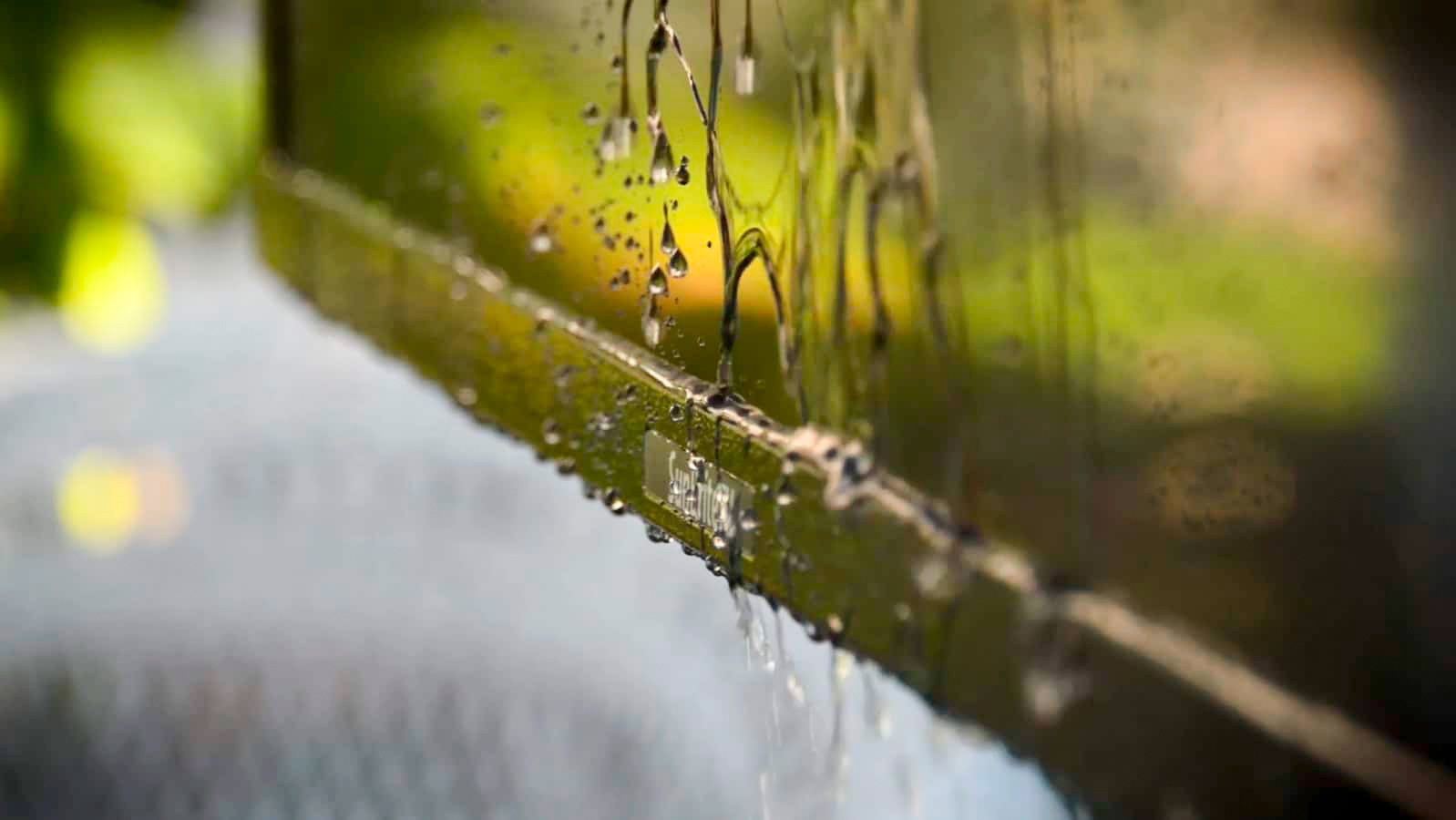 SunBrite Veranda Series
This series is the most affordable in the SunBrite product range and intended for use in areas protected from direct sunlight. This is a perfect option if you are going to mount your TV in the summer house or under a canopy. The TVs from this series are protected from all the weather factors, just like TVs from other series, with the only difference in the operating temperature range of 24-104 degrees Fahrenheit, and they also have built-in speakers (unlike the Signature and Pro series, which have no speakers). These TVs are usually made with a 43, 55 and 65 inches diagonal and only in black.
All models of this series have 50% higher brightness than regular indoor TVs. Veranda models have a simple clean design and improved protection from adverse weather conditions.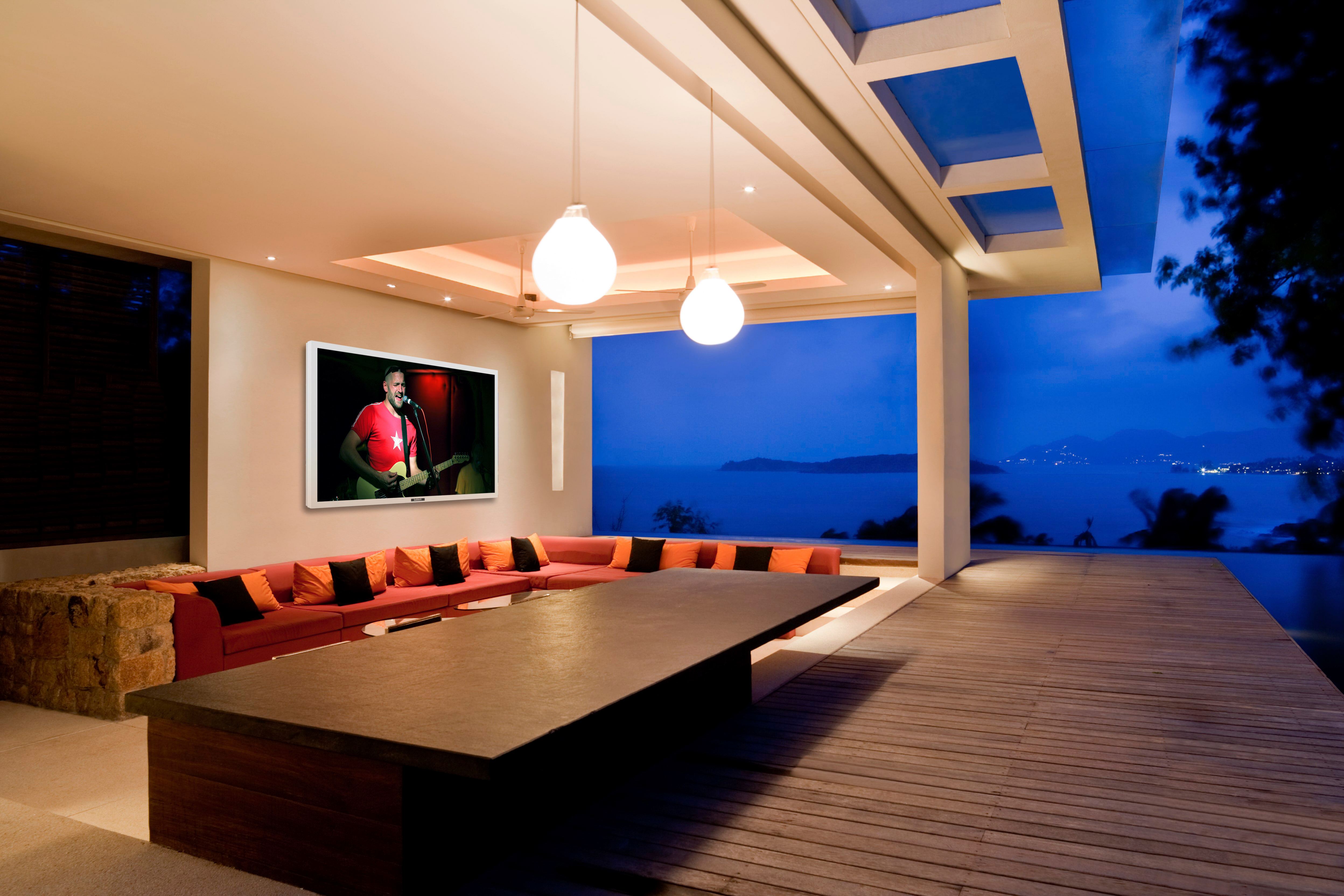 SunBrite Signature Series 4K Ultra HD Partial Sun Outdoor TV
The Signature series is designed for installation in places with partial sunlight, which makes it perfect for mounting under a canopy or in the covered summer house. Unlike the Veranda series, TVs of this series are produced in three colors (black, silver and white) with 43, 55, 65 and 75 inches diagonal, but they do not have built-in speakers, which requires a good speaker system, because no good rest can be without quality sound. Please pay attention to the fact that the company offers you to purchase a SoundBar with an amplifier, which, just like the TV, is available in three colors and is protected from adverse weather conditions. The operating temperature range for this model is 24-122 degrees Fahrenheit.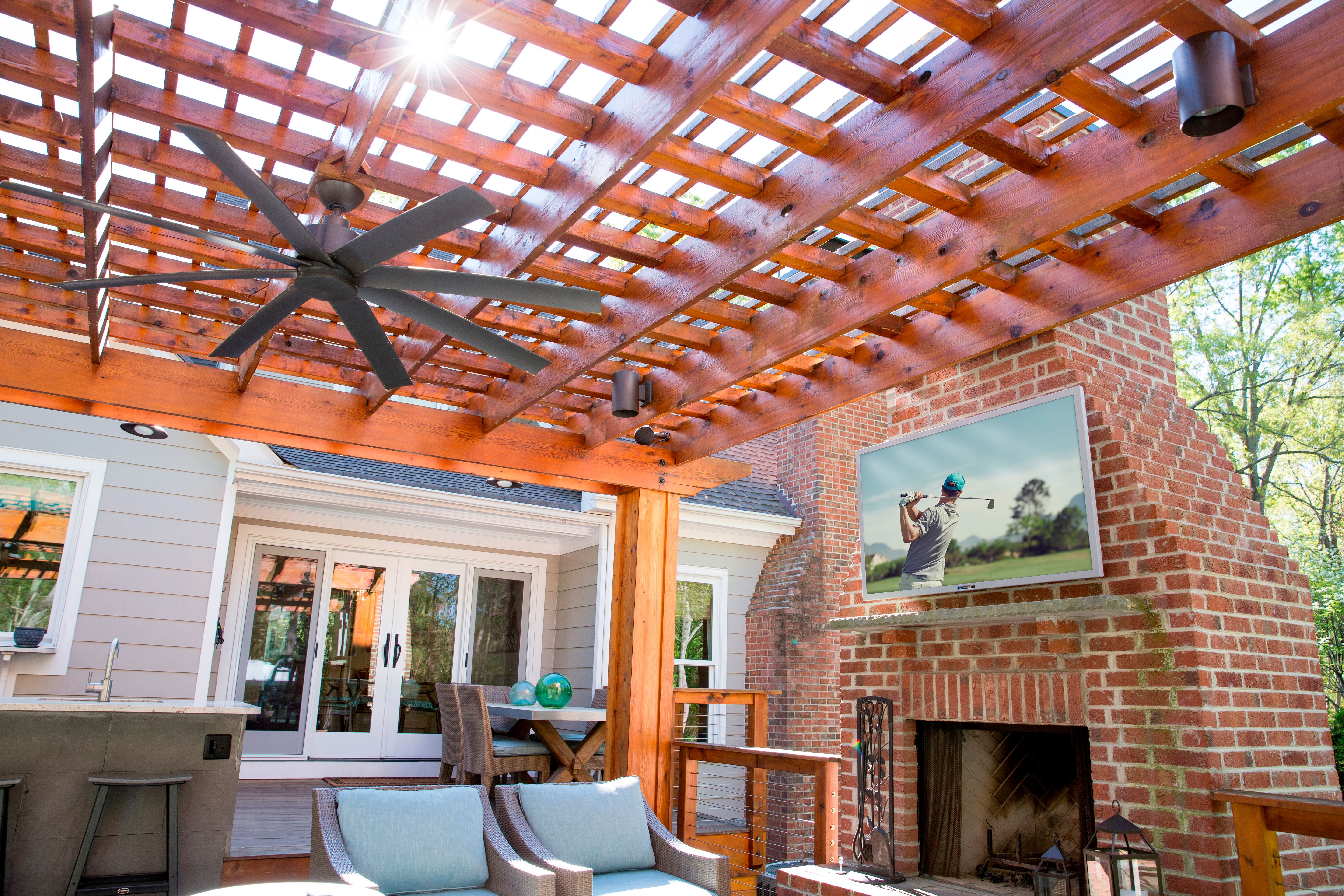 SunBrite Pro Series Direct Sun Outdoor TV
The Pro series is more expensive than its predecessors, but unlike the latter, these TVs are designed for installation in direct sunlight and have protection from shock (for instance, a ball) and overheating (tempered glass). The TVs of this series are also available in three colors with 43, 55, 65 and 75 inches diagonal, but they are sold in bundle with a shelf SoundBar, which can be easily removed, if necessary. The contrast of this series is 1300:1, unlike the above models.
We have street anchors for all models of these series, which are covered with a special layer to protect against adverse weather conditions. Additional covers can also be purchased to protect TVs from excessive dust and dirt.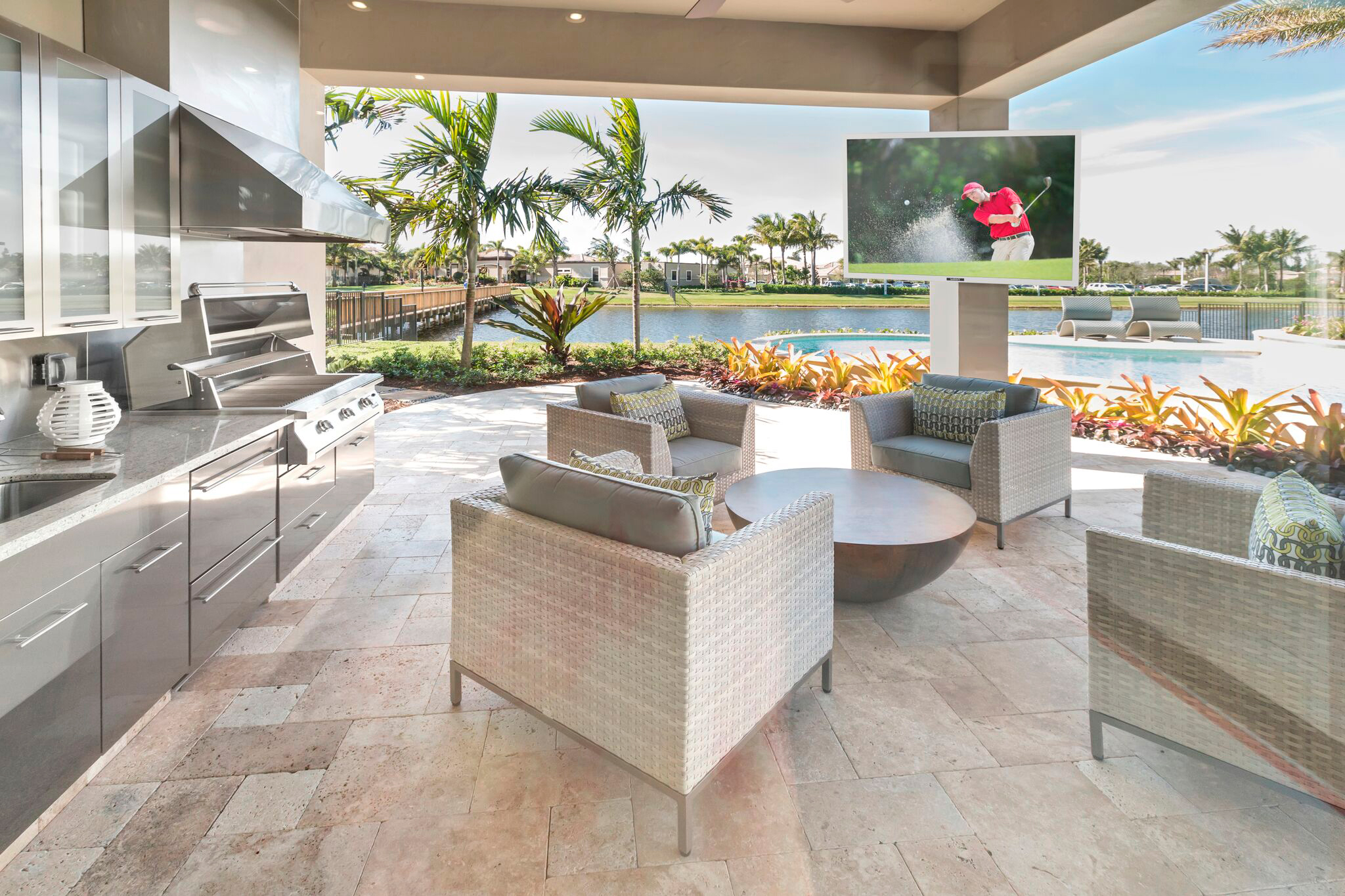 You can contact us to get more detailed consultation and highly qualified assistance. We'll help you choose a weatherproof TV for each recreation area in your home, arrange the equipment delivery and mount it on time. We'll do our best to ensure that you enjoy your outdoor activities.